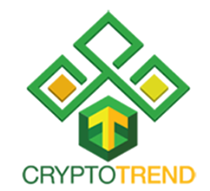 Below we answer two of the more frequent questions we are receiving:
1. Can you suggest some crypto exchanges to use?
There is a plethora of exchange sites available and each has its pros and cons. The services and fees seem to be changing quite frequently, so be sure to verify the fees and exchange rates each time you make a transaction.
When assessing various exchanges it really depends on how often you plan to make purchases or trades.  Here are the key criteria that we focus on:
Fees
Check each exchange that you are thinking of using. Most of the ones we checked do have fee-related information on their sites. Prior to depositing any funding, be sure you understand the deposit, transaction, and withdrawal fees. Fees can differ substantially depending on the exchange you use.
Exchange rates
This is an area you need to watch closely. As highlighted in The Trend Letter every week, currency exchange rates fluctuate all the time. Not all exchanges offer good exchange rates, so you need to check with each transaction. We have seen variances of up to 10%, so shop around.
Methods of Payment
Especially when getting started, you want an exchange that allows you to fund in a fiat currency ($US, $CAN, Euro etc), not all exchanges do. Then you want to know what payment methods are available on the exchange. Do they allow credit card,  debit card, wire transfer, etc.? For each payment method, most exchanges charge different fees, so confirm each time you fund from fiat, and when exchanging between different cryptocurrencies, or when you transfer to someone else (eg: purchase a product via Bitcoin).
Verification
Most of the cryptocurrency trading exchanges require some sort of ID verification in order to make deposits and withdrawals. In some cases this verification can take a day or more, and can be a bit tedious, but remember it is done to protect from scams and money laundering.
Location
Depending where you are accessing from, there are some restrictions on user functionality based on geographic location. Check with the exchange you want to join to ensure you will have full access to all tools and functions,
Here is a list of some of the more popular exchanges:
Coinbase
One of the major exchanges, based in the USA, with many subsidiaries around the world.  Coinbase is relatively easy for new investors to use, however transaction fees are higher than many other exchanges.  As with most CC Exchanges, they permit only a low initial funding which will increase over time as trust is earned.  Currently, Coinbase only has three cryptocurrencies available. Transferring your CC's to your digital wallet is easy and free.
Web Site: https://www.coinbase.com
Kraken
Based in San Francisco, and very popular with Bitcoin and Ethereum investors in Europe, Kraken has a solid reputation and a good selection of CC's, and intends to add more in future.  Fees are in line with other exchange averages, and they have good charting tools using TradingView.
Web Site: https www.kraken.com
Coinsquare
A Canadian exchange based in Toronto, which bodes well, as Canada has a sound financial and regulatory environment.  Coinsquare has a unique bundle of offerings, such as gold bars, silver bars, silver coins, as well as a good variety of CC's and global currencies.  They also feature a "Quick Trade" window for very fast quotes and transactions.  Fees are in line with most other CC Exchanges.
Web Site: https://coinsquare.io
Cex.io
Cex.io provides a wide range of services for using Bitcoin and other cryptocurrencies. The platform lets users easily trade fiat money with cryptocurrencies and conversely, cryptocurrencies for fiat money. For those looking to trade bitcoins professionally, the platform offers personalized and user-friendly trading dashboards and margin trading. Alternatively, CEX also offers a brokerage service which provides novice traders an extremely simple way to buy Bitcoin at prices that are more or less in line with the market rate. The Cex.io website is secure and intuitive and cryptocurrencies can be stored in safe cold storage.
Web Site: https://cex.io/
QuadrigaCX
Another Canadian exchange, this one based in Vancouver, with a current selection of seven CC's.  The web site is well designed and easy to navigate.  Funding options are varied and fees are a little higher than average.  The exchange does not have charting or analytical tools, but is a solid contender in the small scale exchange space, with good security and performance.
Web Site:  https://www.quadrigacx.com/
2. With many countries looking to regulate Initial Coin Offerings (ICOs) what does that mean for cryptocurrencies?
ICOs are a form of crowdfunding that allows companies to raise funds by offering a digital token.  The ICO craze has gotten out of hand. In the first half of the year, ICOs raised more than $1 billion for blockchain-based projects—many of which consist of little more than a white paper and some marketing spiel about disrupting various industries with a new kind of Internet money.
It doesn't take a financial genius to understand that many ICOs operate like classic pump and dump scams or pyramid schemes. Get people to throw money behind an asset or opportunity they don't understand all that well; hope the price of the mostly worthless junk inflates; cash out. There are too many hucksters out there simply looking to make a quick buck.
This past June, the US Securities and Exchange Commission (SEC) announced that it would be increasing ICO regulation. In September, China stepped in and outlawed ICOs, and later in September South Korea followed China's lead.  There are now over 30 countries looking to regulate ICOs.
We see this as a positive step to legitimize the ICO process. Regulation would help the crack down on fraud, which helps bolster public confidence over the long haul. It is another step along with regulation through the Bitcoin futures trading that recently opened on the Chicago Board Options Exchange (CBOE) on Sunday, and the coming futures trading on the CME exchange later in December.
_______________
The Crypto TREND Premium service is for those who are ready to dip their toes into this "wild West" sector, one that is very volatile, but with that risk  comes the potential for some spectacular gains. Understand, this sector is not for the weak of heart.
Crypto TREND Premium's first three recommendations are doing very well, after only a few days. There will be two more recommendations going out late today or early tomorrow, so if you are ready to take the plunge, don't miss these new recommendations.
For the next week we are offering a 25% discount off the regular price of $699.95, meaning you pay only $525.00.
It is going to be a wild ride, and if you want to climb on board, click here.