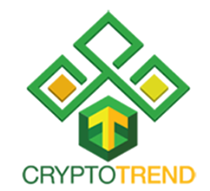 There is ample evidence that crypto coins are on a wild ride, so what is the prudent investor to do? At Crypto Trend we are market contrarians, meaning that when the mob moves left, we think it's time to move right, but we also suggest having an exit strategy to limit risks and losses.
Lately, almost all Crypto Coin (CC) prices have taken a hit …
Bitcoin – down over 22%   Ethereum – down 32%   Litecoin – down 30%
This level of volatility is not uncommon, as digital currencies have seen multiple violent corrections.  Although painful in the short term, downturns are expected in this market, but it does not keep CC's down for long.  Remember that Bitcoin broke the $19,000 USD mark in December.
This latest sell-off has a few causes, including …
–          the abrupt introduction of Bitcoin Cash to the Coinbase Exchange
–          allegations of insider trading at the Coinbase Exchange
–          the hack of Youbit, the South Korean Exchange
–          the inventor of Litecoin, Charlie Lee, divesting all his Litecoin
At Crypto Trend we are confident that the digital currency market is here to stay.  Crypto Trend is here because this is a maturing market, not a dying one. As with all investments it is important to take gains when they are available, putting some money back in your pocket when profits are at hand, while keeping some invested for future profits.  To track CC prices, we find this to be a useful website:   http://cryptotrend.io/#/
Just remember that CC prices change quickly and frequently – we're talking about every few minutes, so this is an extremely "dynamic" market space.
Following the lead by the CBOE (Chicago Board Options Exchange), the CME (Chicago Mercantile Exchange) started selling Bitcoin Futures early this week, expanding the ability of large institutional and professional investors to get in on the Bitcoin frenzy within the walls of a regulated exchange.  Trading was mixed to start, however, these activities, plus the myriad of crypto currency news stories, pushed the price of Bitcoin to almost $20,000 USD, which has corrected over the last few days by about 25%.  Now the CBOE has applied to the SEC to launch 6 Bitcoin based ETF's.  For the smaller retail investor, E*Trade has just announced that it will list CBOE futures.  Other exchanges, such as TD Ameritrade and ALLY Financial both list Bitcoin futures.  This all contributes to the evidence that crypto currencies are moving rapidly toward the mainstream, and provides strong indications that CC's will be with us for a long time.
You no doubt have noticed the mainstream media has suddenly become obsessed with all things "crypto." But unfortunately, like most things the mainstream media covers, they really have no understanding of what they're talking about.  Not even a week ago these folks were trumpeting the record highs in Bitcoin, forecasting prices were heading to the moon, but today, their headlines are proclaiming the "end of the crypto bubble."
The problem with the mainstream media is they fail to grasp that these wild swings are normal in this "wild west" sector. We saw last week how Long Island Ice Tea changed its name to Long Island Blockchain.  This is a new mania, similar to what we saw in the DOT COM bull market, where everyone changed their name to give the appearance of a tech company. Today, we are seeing companies include "Crypto" or "Blockchain" in their name.
We will continue to keep you updated!
Crypto TREND Premium
 In less than two weeks, our Crypto TREND Premium service if off to a great start. The five recommendations are up an average of 54.8%, with the best performer up 121%, and the worst down 9.7%. The other three had gains of 57%, 55%, and 51%. And that is in just 12 days!!
While it's possible this crypto bubble is about to pop and the boom could end any time, as noted above, we believe that this is a maturing market, and that Blockchain is a disruptive technology, one that will change the way business is conducted, simiilar to how the internet changed our lives.
The wild moves in the past month, and last week's decline, are well within normal range in this frenzied sector.  If you believe like we do, that crypto and especially the blockchain technology have the potential to be global game changers, and you are interested in speculating on cryptocurrencies, then this recent correction is giving you a great opportunity to buy in at lower prices.
We have a number of cryptos and stocks in our cross-hairs, and will be pulling the trigger on them soon.
If you are ready to dip your toe into this sector, you really want to subscribe to our Crypto TREND – Premium service to be your guide in this new and exciting market.  We are currently offering a 25% Early Bird discount off the regular price of $699.95, meaning you pay only $525.00.
If you do decide to get on board in this sector, understand that more than any other sector, investing here will be only for your most speculative capital, money that you can afford to lose.
It is going to be a wild ride, and if you want to climb on board, Click Here.
 Stay Tuned!!