After an historical 1,175 tumble on Monday, the Dow rebounded today, closing 567.02 points higher. It wasn't pretty as at its session low the Dow was down by 567.01 points. From the session low to session high, we saw a range of 1,167.49. The Dow ended the day up 2.33%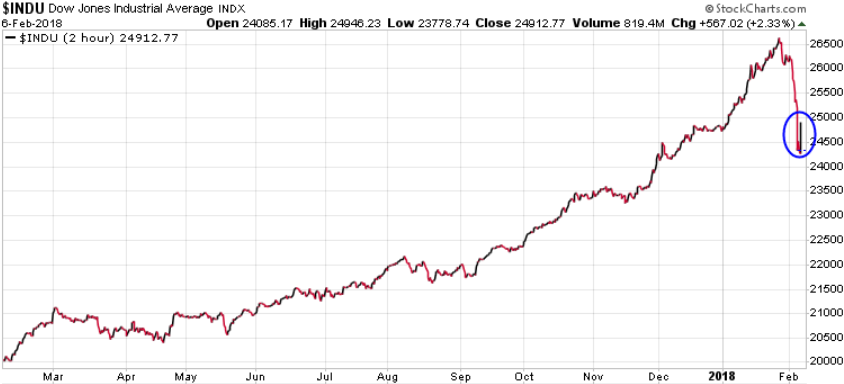 The S&P 500 was a similar story, trading up 46.20 pts or 1.74%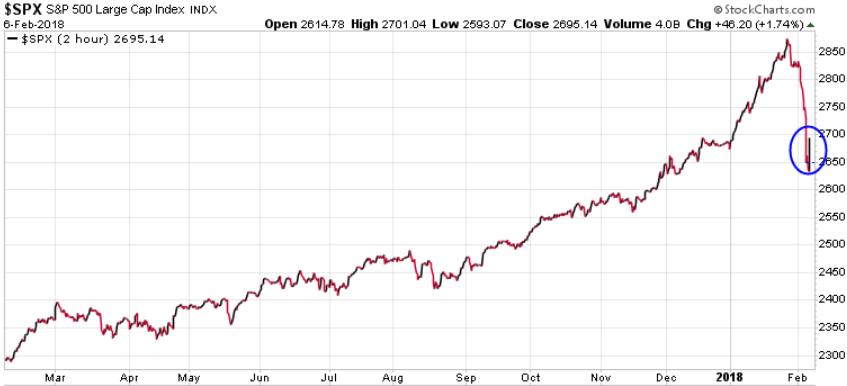 After the huge 115% spike in volatility on Monday to a "fearful" reading, sentiment dropped down to just below 30, which suggests investors are still nervous.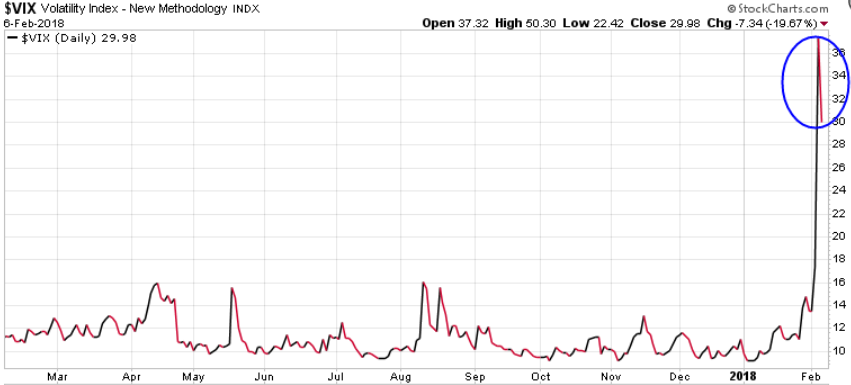 Even the extremely oversold Canadian TSX saw a slight reprieve.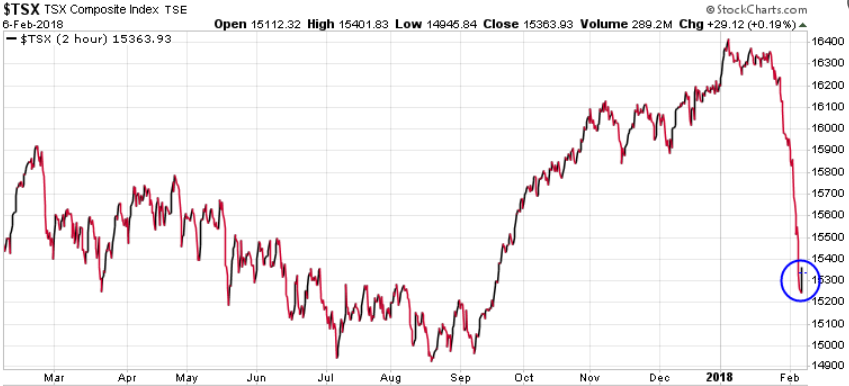 Earlier in the day, China reacted to the previous day's record tumble in North America, with the Shanghai Index closing down 3.35%.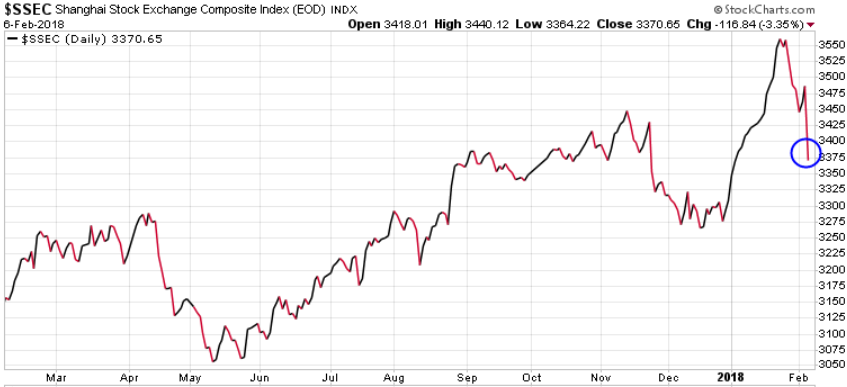 The German market followed China, reacting to the previous North American record low on Monday, with the DAX Index closing 2.32% lower.
The US dollar continued to gain strength.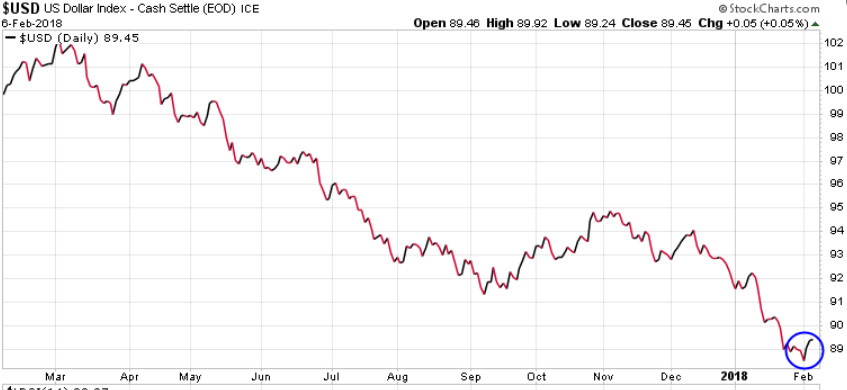 With US stocks rising, capital moved out of bonds, pushing the yield of the 10-year bond up slightly.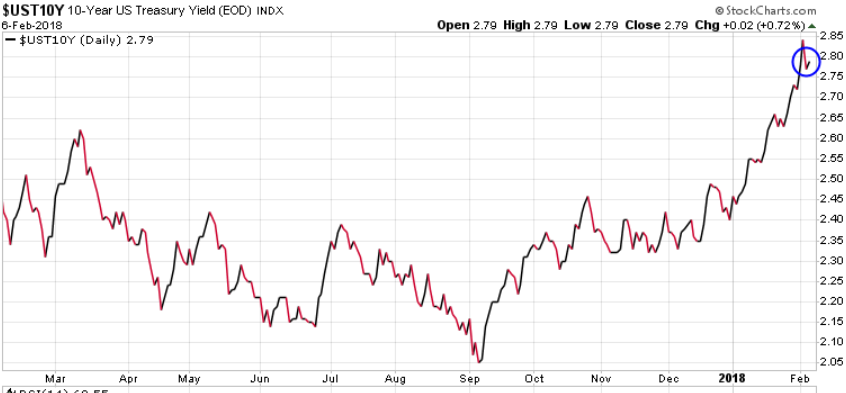 With the US dollar rising, gold pulled back $7.00 to close the session at $1329.50.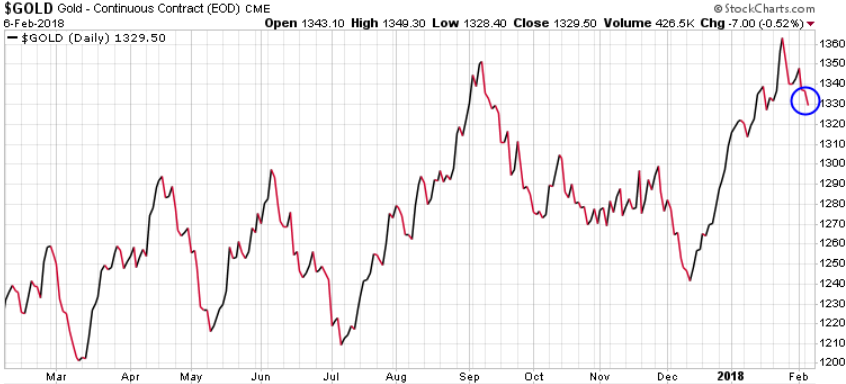 As highlighted a number of times in The Trend Letter, early/mid March is a targeted 'trend turning point", meaning it is a key timing window which could be the high, setting off a significant pull back or correction; or it could be a key low, setting up a good buying opportunity. As we have seen over the past few days, overreacting to a single day's big move could have you heading in the wrong direction.
Anyone with a large exposure to stocks must have a strategy for a bigger correction.  Our hedging service Trend Technical Trader (TTT has a number of well positioned trades for just such a move. Our recent offers are still open for those who are not yet subscribers.
Good deal – We are offering you TTT at $250 off the regular price of $649.95, now just $399.95. Click here to take advantage of this offer.
Great deal – We are offering both The Trend Letter & Trend Technical Trader at $600 off the regular price, now just $649.95.  Click here to take advantage of this offer.
Stay tuned!