Over the past few weeks we have been highlighting a number of indicators suggesting that the stretched bull market in equities is due for a correction. We weren't sure what might spook the market, but today's geopolitical events certainly qualify.
After weeks of increased rhetoric between North Korea and the US, the UN applied heavy sanctions against North Korea in response to its recent tests of intercontinental ballistic missiles.
In a statement carried by the official KCNA news agency, the North Korean government said the sanctions were a "violent violation of our sovereignty" and part of a "heinous plot to isolate and stifle" the country. Pyongyang threatened to take "righteous action", describing the sanctions as a crime for which the US would pay "thousands of times".
US president Trump then upped the ante, saying "North Korea best not make any more threats to the United States," Trump told journalists. "They will be met with fire and the fury like the world has never seen."
Not to be outdone, the North Korean regime quickly responded, matching Trump's pugnacity by saying it was "carefully examining" a plan for a missile strike on the US Pacific territory of Guam. In a separate statement, a military official was quoted as saying Pyongyang could carry out a pre-emptive operation if the US showed signs of "provocation".
The Asian markets were the first open and sold-off at the bell. Things calmed toward the close, with most markets down slightly, and Japan's Nikkei seeing the biggest hit, down 1.29%.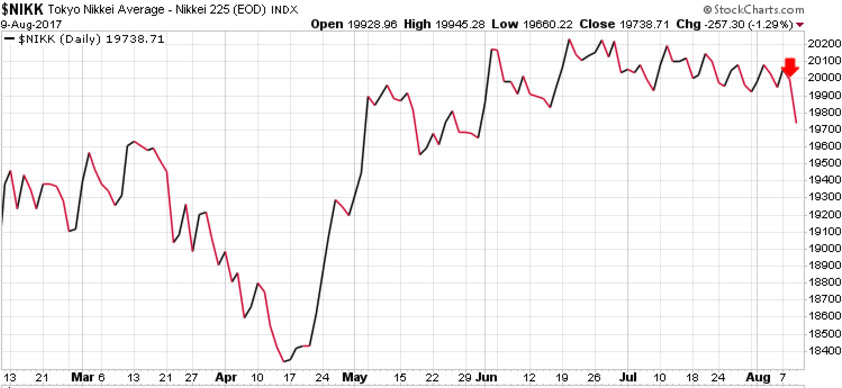 European markets opened next and followed the same pattern with all markets down. Similar to Asia, most markets recovered some of those losses by the close. The French CAC market saw the biggest decline, down 1.40%.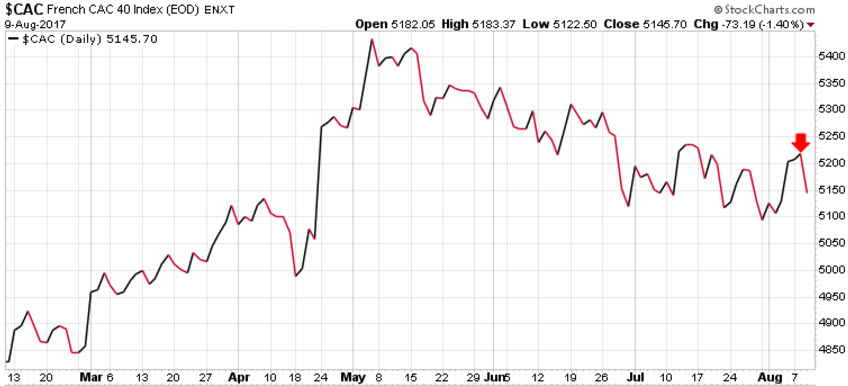 North American markets were last to open and followed the same pattern, opening down, and then slowly regaining much of those losses. Despite the disturbing headlines, investors chose to re-focus on the economy and the buyers returned. By the close, the S&P 500 was only down .04%.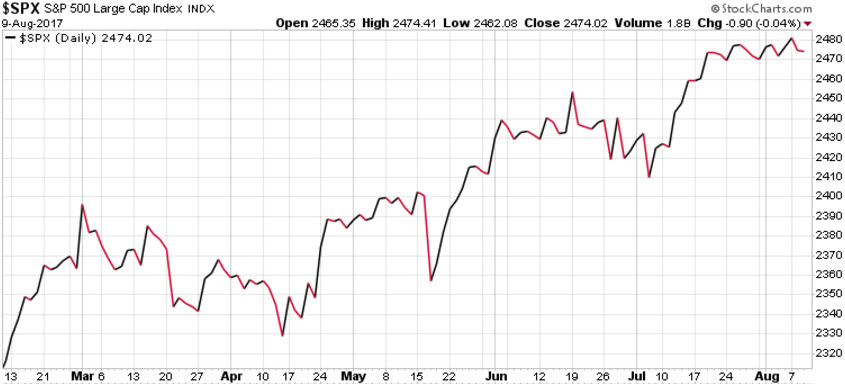 While the technical stocks in the NASDAQ took a bigger hit, down .28%.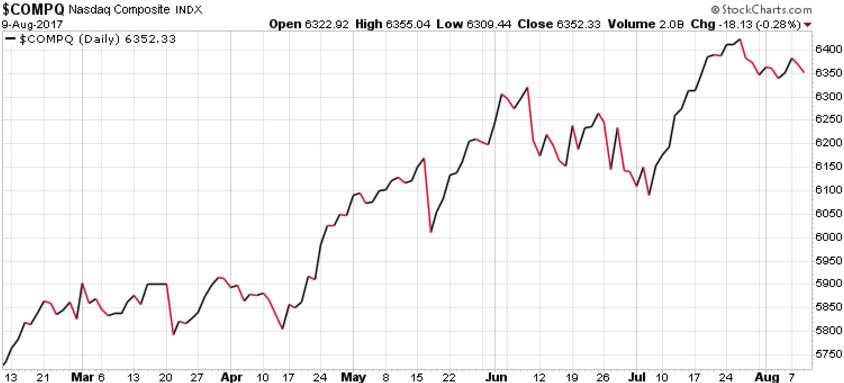 On the currency side, the Japanese Yen was the safe haven play, up .33%.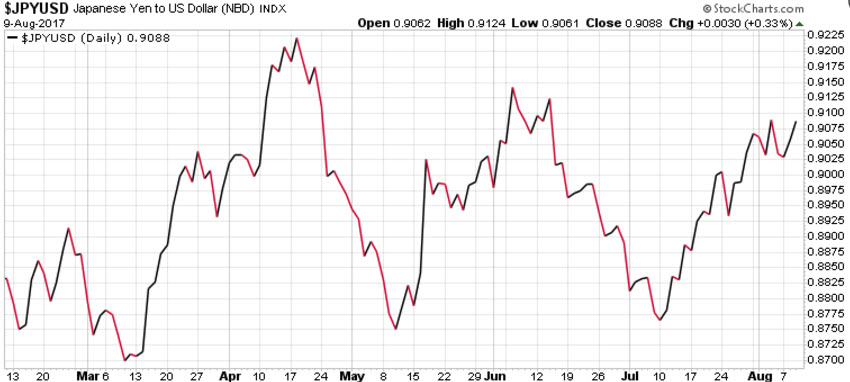 And as is the case with most geopolitical  tensions, the precious metals were big gainers, with gold up 1.32%, and silver the biggest gainer at 2.89%.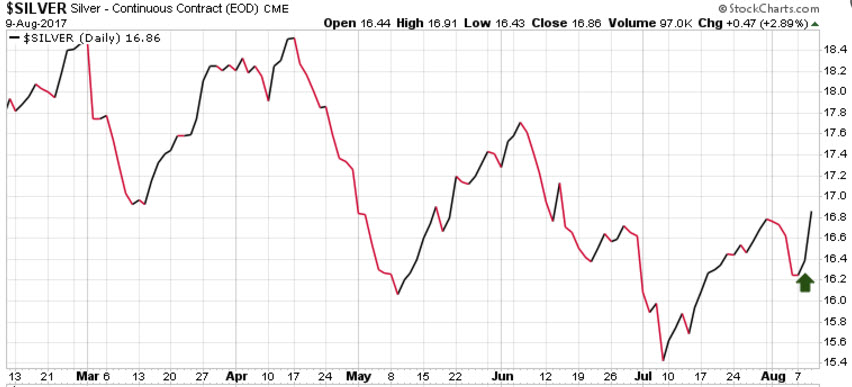 Hopefully, cooler heads will prevail, but with Kim Jon-un and Donald Trump as the key players, that may be a stretch.
Stay tuned!