U.S. stocks rose on Wednesday after stronger-than-expected U.S. economic growth outweighed concerns about escalating tensions between the United States and North Korea, and uncertainty in the aftermath of Hurricane Harvey.
The S&P 500 closed the day up .46% moving out of its short-term downtrend channel.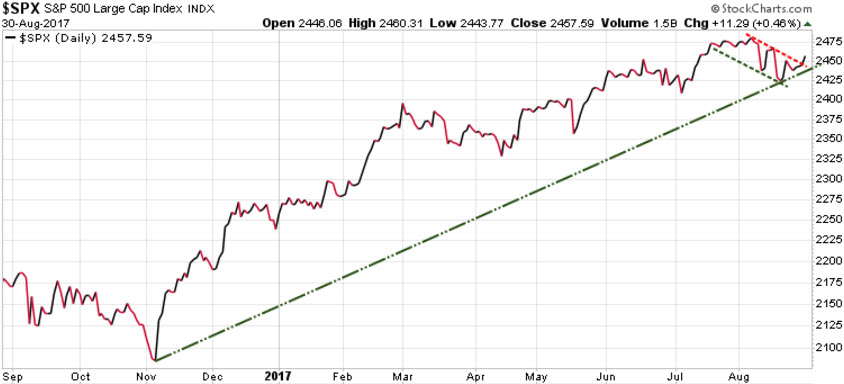 Technology stocks lead the way higher, with the NASDAQ closing up 1.05%. It has now broken out of its near-term downtrend channel.
The Canadian TSX Index was up .33%, but remains in the downtrend channel it has been in since late April.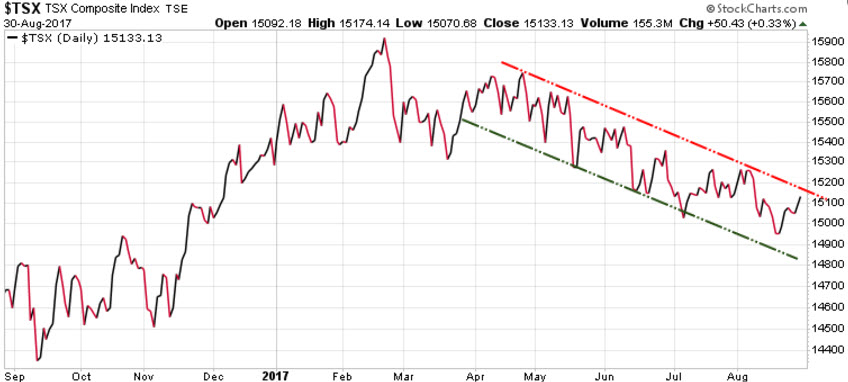 In Asia we saw the Shanghai Index takes a small breather after rocketing higher on Monday and Tuesday.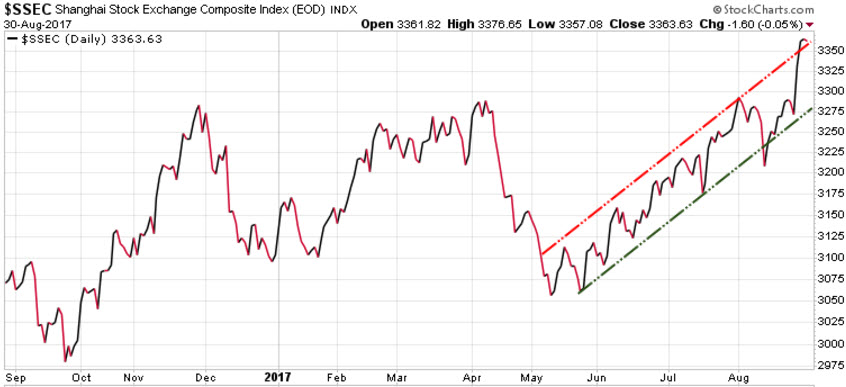 The Japanese Nikkei was up .74%, regaining most of yesterday's loss, as the Yen retreated.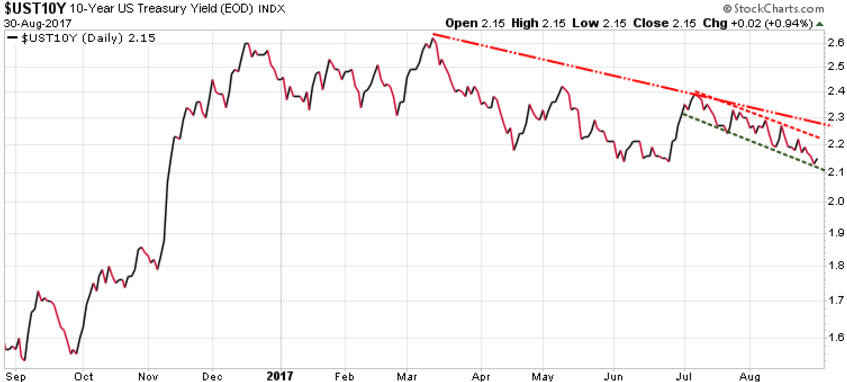 In Europe, the German DAX, was with up .47%, but like most Euro stocks, remains in the downtrend that it has been in since mid June. The Euro's strength hurts exports.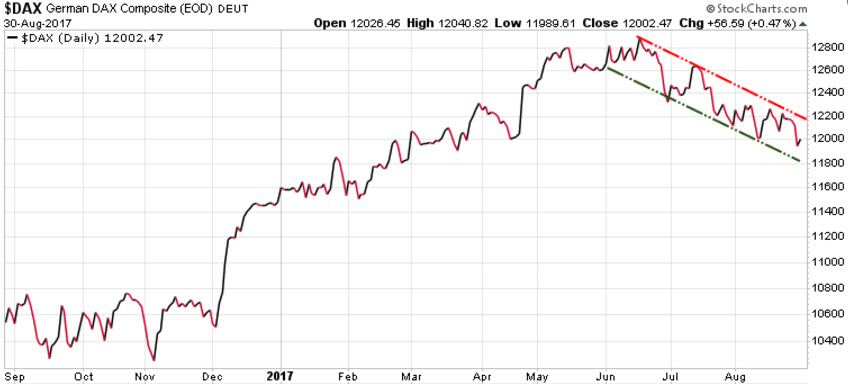 The London FTSE gained .38%, but still remains in its downtrend channel.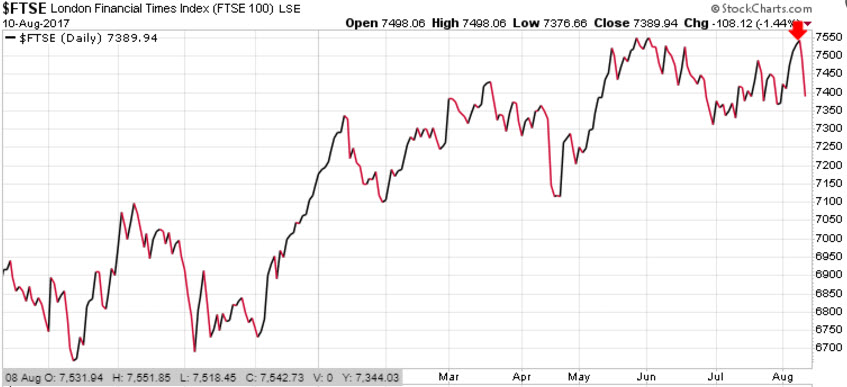 Gold was able to break through powerful resistance on Monday at the 1280-1307 level. Gold closed today down 4.80 at 1314.10, and we will watch tomorrow to see how gold closes the month. Near-term we have resistance at 1325, 1340, and the the previous high of 1367.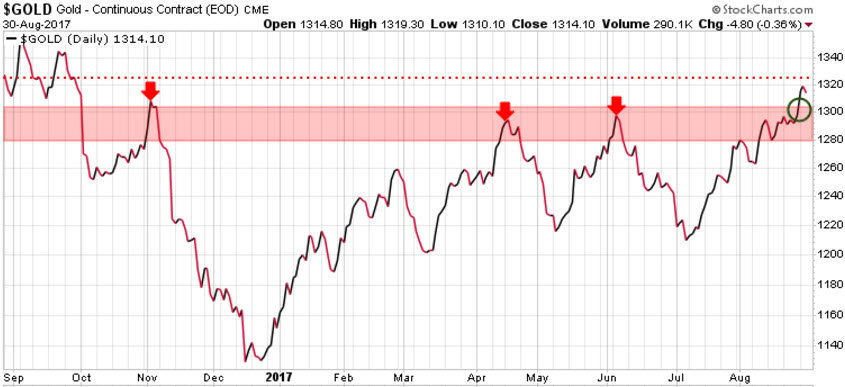 With currencies, the $US is trying to climb back into its downtrend channel after dropping almost 10% since the start of the year.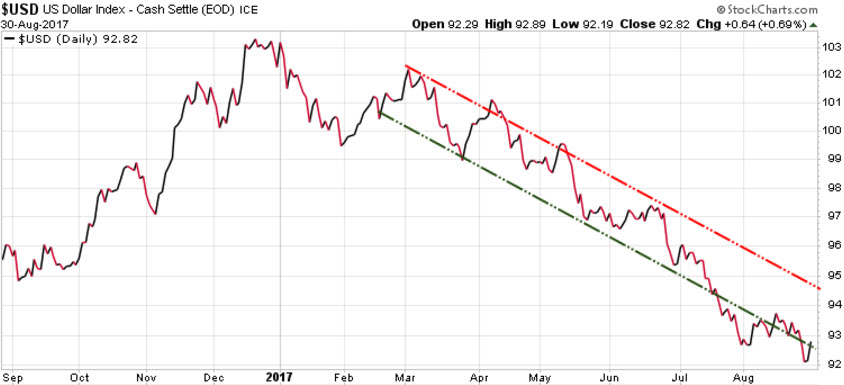 The $CAN fails to penetrate strong resistance at .80. Longer-term we are looking for the $US to regain strength, so last week we suggested that Canadians would want to look to convert to $US at these levels.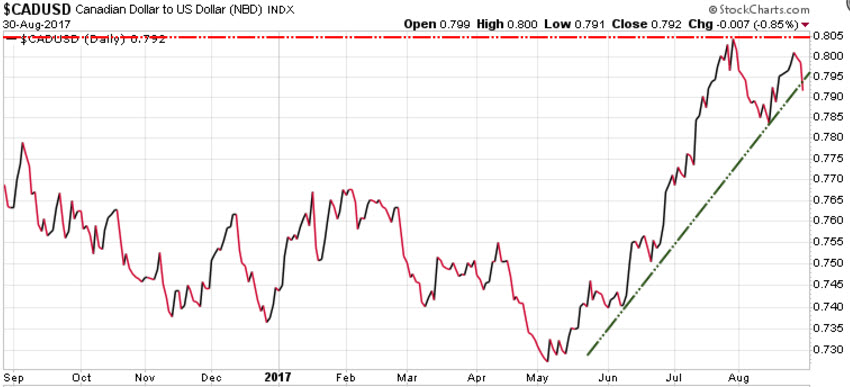 The Euro was up slightly today. Longer-term, we are very bearish on the Euro, and expect that 2018 will be a tough year for the Euro. Last week we said that Europeans will want to start to convert to $US on this strength, as we identified strong resistance at 1.18-1.20.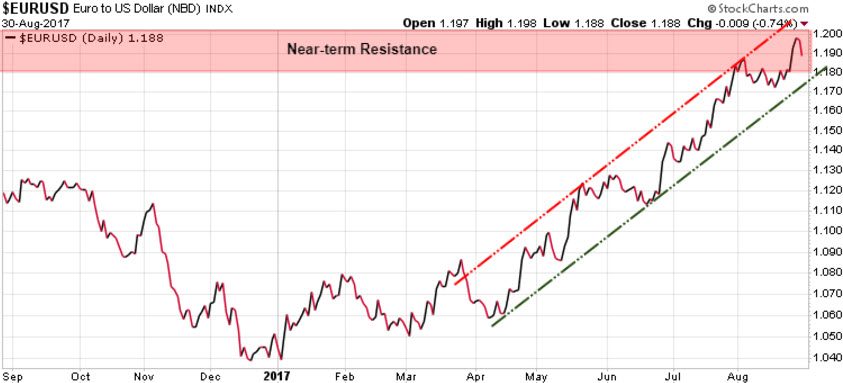 After gaining on safe-haven capital flow, the Yen has now broken down out of its near-term uptrend channel. Longer-term, we are bearish on the Yen.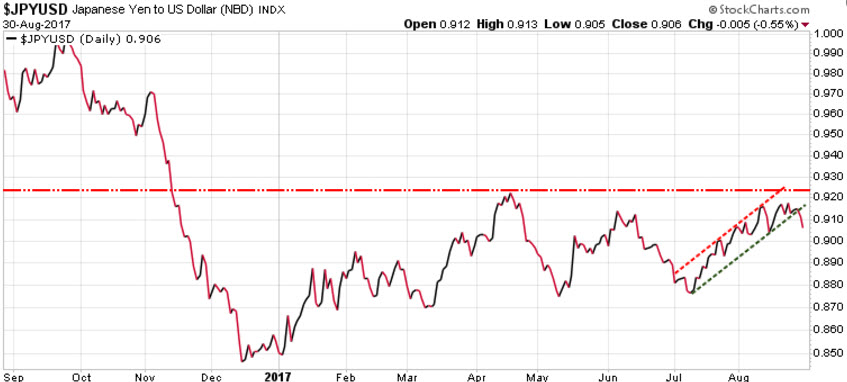 The British Pound bounces after recent weakness. A break below 1.28 opens the door to further weakness at 1.27 and 1.262.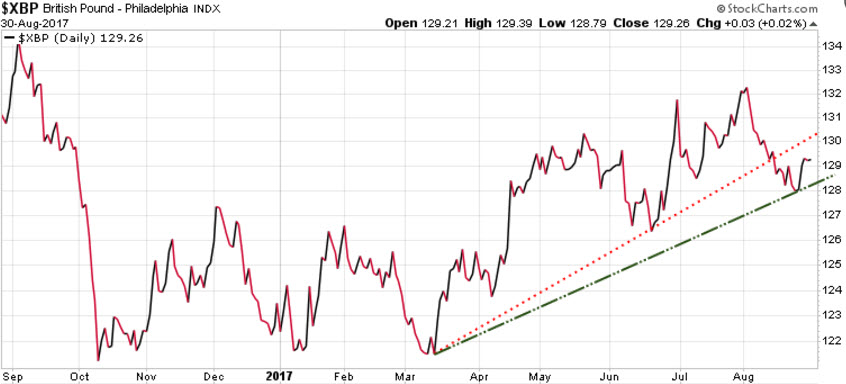 With bonds we saw the US 10-year bond decline slightly, resulting in a .94% gain in yield, now at  2.15%.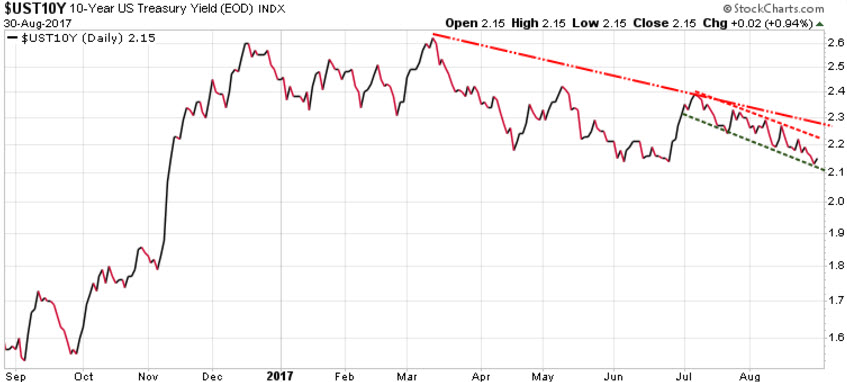 Stay tuned!